The number one tourist spot on Amami Oshima Island is the virgin mangrove forest in Sumiyou-cho, registered as a World Natural Heritage site in July 2021.Take a canoe trip through the nature and experience what Amami Oshima is all about! We will also introduce how to participate in mangrove canoe touring, recommended clothing, and whether you can make reservations on the day.
Explore the mangroves by canoe touring
The virgin mangrove forest that stretches across the estuary where the Yakugachigawa and Sumiyogawa rivers meet on Amami Oshima Island is more than 71 hectares in size. Its vast size is second only to that of Iriomote Island in Okinawa Prefecture, and it is designated as a National Monument Special Protection Area.
The mangrove forests are thick, and the waterways are like a jungle with a mesh-like network. As we canoed along, we felt like explorers. As you pass under the mangrove tunnels stretching out from both sides, you will almost forget that you are in Japan. Canoes are highly stable and can be used safely by children and beginners. Canoe touring is a great way to explore the virgin mangrove forest.
マングローブとは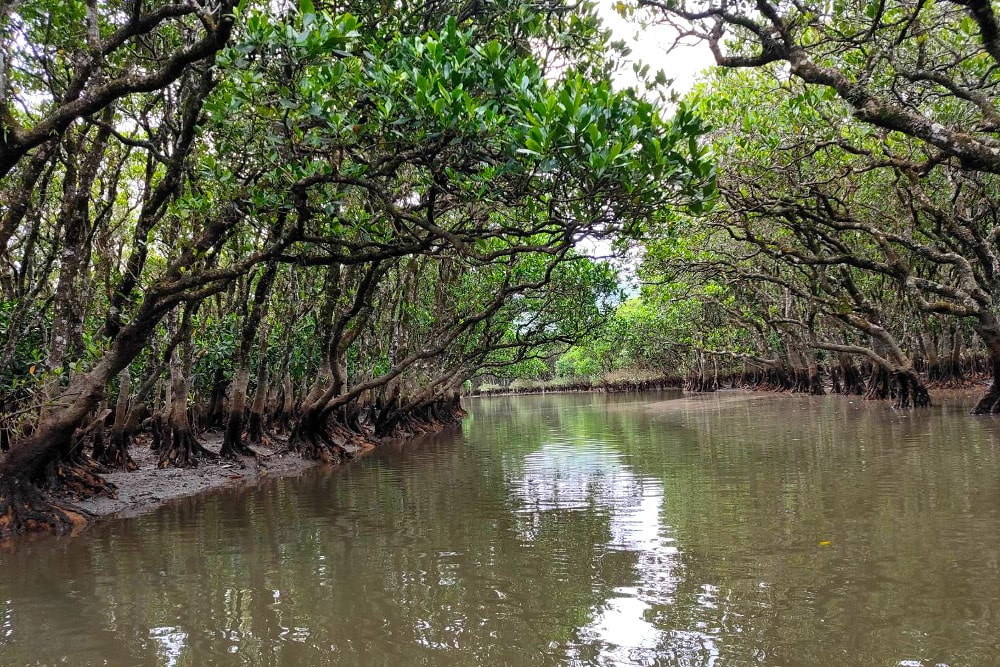 What is a mangrove, anyway?It is a general term for plants that live in brackish waters where freshwater and seawater mix. It is a generic term for plants that live in brackish water where freshwater and seawater mix. It is the same as the term "alpine plants" for plants that grow on high mountains. The mangroves of Amami Oshima consist mainly of Mehirugi(Kandelia obovata) and Ohirugi(Bruguiera gymnorhiza).
The virgin mangrove forests of Amami Oshima Island seen by canoe.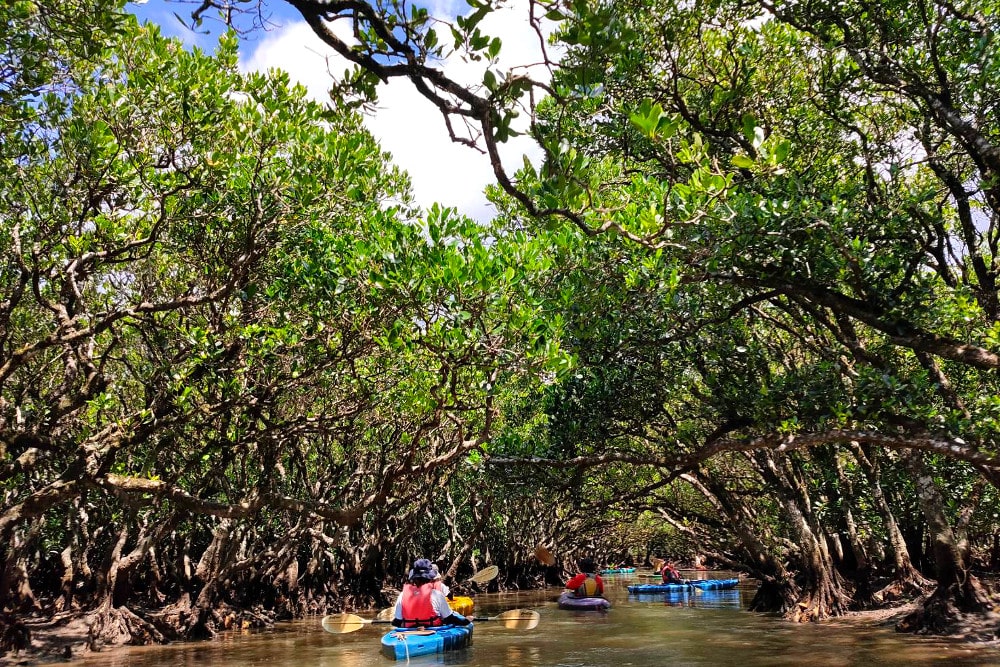 The mangroves are not only home to plants, but also fish, shrimp, crabs, wild birds, and many other creatures. The mangroves are home to a mixture of more than 30 species of southern trees, such as the hama-bo, shalinbai, saxifrage, and nanten kazura, which attract wild birds. The upstream area is also home to the endangered Ryu-kyu ayu (sweetfish), which is attracting attention for its protection.
Another characteristic of mangroves is that they are mixed with seawater, so at low tide, the water recedes and mud flats expand. It is also interesting to note that the scenery differs depending on the season and time of day, such as when the tide is high and when it is low. There are many places that can only be approached by canoe, and it is a valuable experience to see the unique ecosystem and nature up close.
High tide (high water level): You can walk through the mangrove tunnel.
Low tide (low water level): Easy to paddle a canoe. You can also walk down to the mud flat and see crabs and other creatures.
What is the appropriate clothing for canoe touring in the mangroves of Amami Oshima?
Wear clothes that are easy to move in and can get wet. There are blood-sucking insects on Amami Oshima Island, which has a subtropical oceanic climate, so it is safe to wear long sleeves regardless of the season. If you're wearing shorts, I suggest wearing leggings or something similar underneath!
Since you may be exposed to strong ultraviolet rays or get wet from splashing, a rash guard or a material that dries easily even when wet is useful. You may also sweat as you move around, so clothing that allows you to easily adjust your body temperature would be comfortable.
It is important that your footwear is shoes that are hard to take off. Sometimes it is possible to walk on tree roots.
Summer clothing on Amami Oshima (June-October)
A hat is also effective in preventing sunburn. We recommend a hat with a chin strap to prevent it from being blown away by the wind, or a hat of the right size.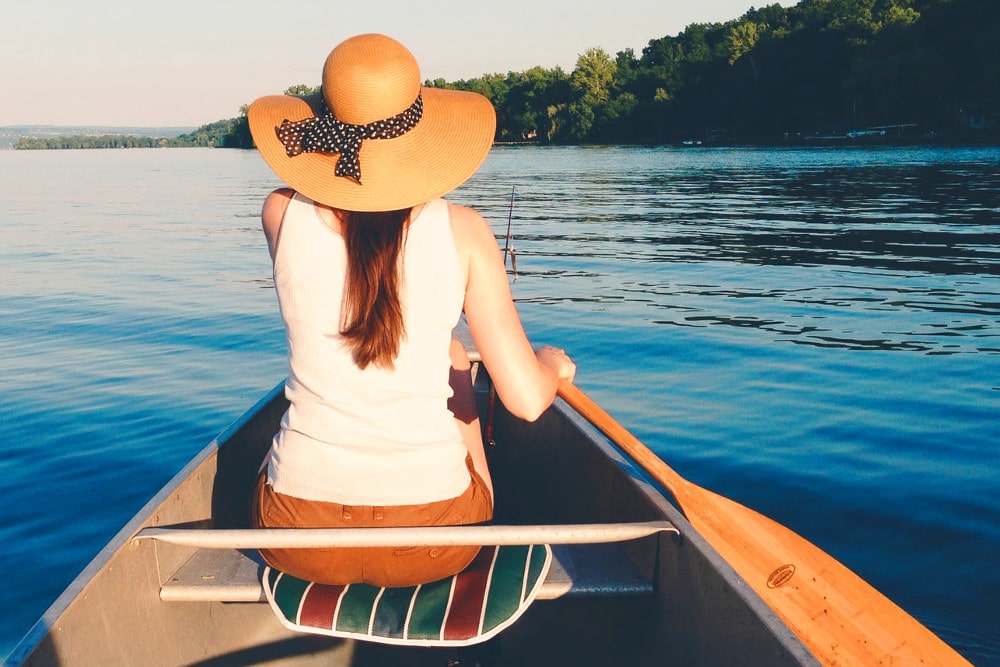 Winter clothing for Amami Oshima (November - March)
A windbreaker or cape is useful. If the wind blows, the temperature will drop and you will feel cold.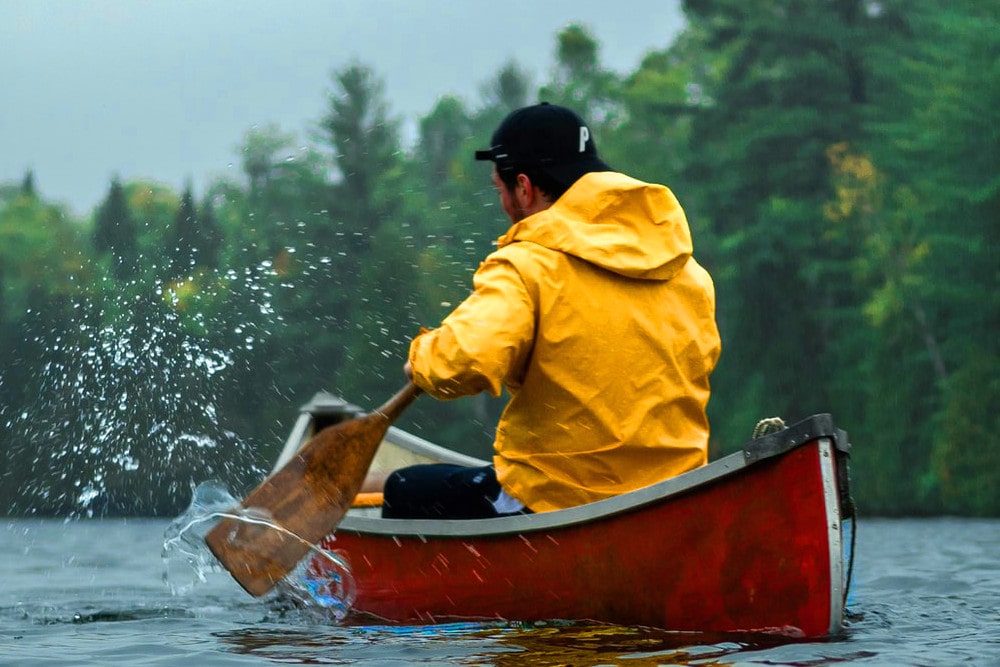 Same-day reservations possible? Join us for mangrove canoe touring!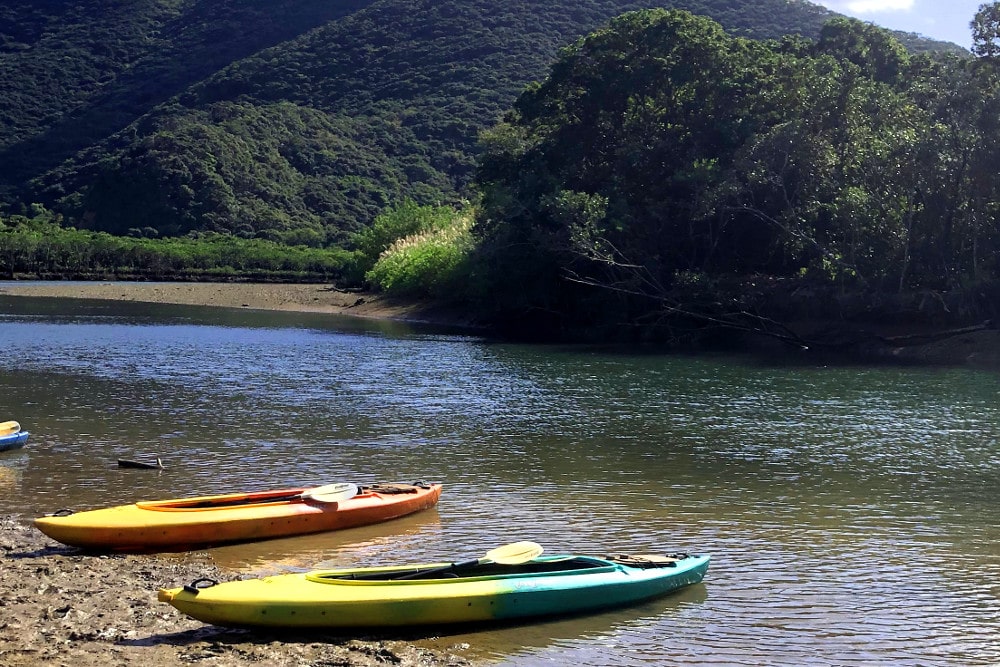 There are two ways to participate in the "Sumiyou Mangrove Primeval Forest" on Amami Oshima Island: by booking with two local companies, or by applying for a private tour run by each company. The two local companies have a predetermined time schedule, and the tour starts at the appointed time! You will be accompanied by a guide, so don't worry.
There is no need to make a reservation for the "Mangrove Chaya," and you can register on the spot. As long as it is not raining too hard, the tour will be held. In addition to canoeing, there is also a sightseeing boat that is paddled by a guide, so those who are not confident about their physical strength do not have to worry. The boats operate for three hours before and after high tide.
"The Kuroshio Forest Mangrove Park" is divided into paid and free areas, with the area in front being a roadside station and free rest area. The area in front of the park is a roadside station and a free rest area, and the free observatory offers an impressive view of the mangrove forest below!
Many of the private tours are combined with other activities, each taking from half a day to a full day to enjoy Amami Oshima. These include "trekking in the virgin forest of Kinsakubaru," "snorkeling," "night tour to explore the Amami rabbit," and lunch of Amami's local cuisine "chicken rice" at a popular restaurant. It is great to be able to choose according to your own schedule. Some private tours also include pickup and drop-off at hotels and airports in some areas such as Naze, so you don't have to worry about transportation. Check the details in advance and make your reservations early.
Canoes are very stable and easy for anyone to operate, and most tours are available for ages 3 and up! Two-person canoes are also available, so parents and children or couples can enjoy them together.
Let's go to the virgin mangrove forests of Amami Oshima! For reservations, please contact
Mangrove Chaya
Phone number: 0997-69-2189
Website: http://mangroveamami.com/
Kuroshio no Mori Mangrove Park