Amami City, which is extremely rich in nature from the mountains to the sea, offers not only attractive sightseeing spots but also a variety of specialty products.
There are many specialty products unique to Amami City that take advantage of its rich natural terrain, and through Furusato Nozei we can enjoy them even in places far from Amami City.
Furusato Nozei not only allows us to enjoy specialty products, but also supports tourism businesses in Amami City. In this issue, we summarize information about Furusato Nozei in Amami City.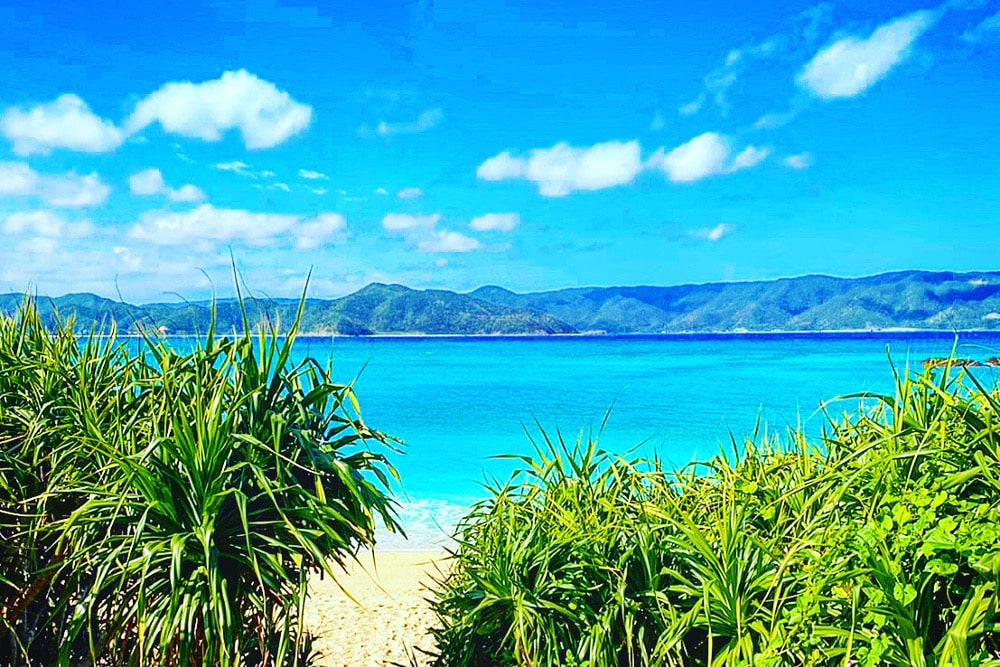 What is Furusato Nozei?
Furusato Nozei is a unique Japanese system that allows people to donate to the municipality they wish to support or the hometown they were born in. For the local community, this can lead to an increase in revenue, solving local problems and revitalizing the community.
Attraction of usato Nozei
Donors can receive an income tax refund or an inhabitant tax credit for the portion of their donation exceeding 2,000 yen by filing a tax return. In addition, within 30% of the donation amount, they can receive as a return gift a specialty product of the region where they donated.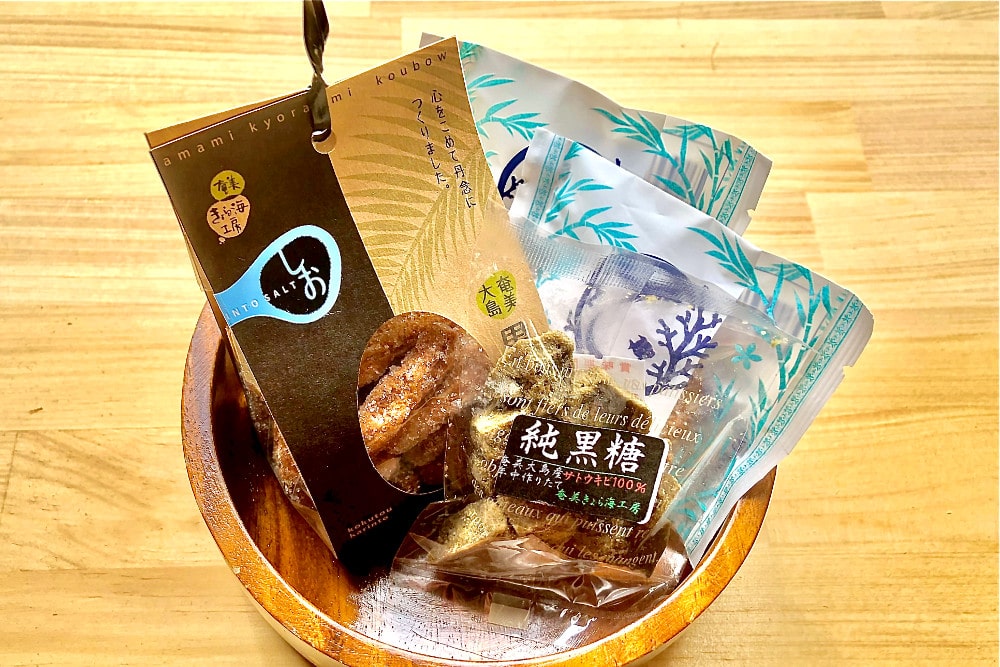 Furusato Nozei offers the rare opportunity to receive more than 370,000 specialty products from around Japan, tax deductions and refunds, and the ability to designate how your donation will be used by the local government.
Flow of rusato Nozei
The application process for Furusato Nozei is as follows: First, you visit the Furusato Nozei website, find the area you wish to support, and decide which municipality you wish to donate to, using the returned goods and other information as reference.
As for the amount to be donated, it is recommended that you check your maximum deduction amount in advance and donate within a reasonable range, as donations in excess of the maximum deduction amount will not be included in the deduction.
Once payment is completed, you will then receive a return gift and a certificate of receipt of donation as a thank-you, although the time of arrival varies from municipality to municipality.
To receive a tax deduction, a certificate of receipt of donation is required on the tax return. There are two ways to deduct donations: either file a tax return or, for those who are not required to file a tax return, follow the procedures of the One-Stop Special Exception System.
Amami City specialties recommended by Furusato Nozei
Here are some specialty products that can be recommended to Furusato Nozei that are unique to Amami City, which has a wide variety of products.
Oshima tsumugi
Oshima tsumugi (Oshima silk) is a 100% silk fabric that has been produced since ancient times and is one of the three major fabrics in the world, and is a specialty of Amami City.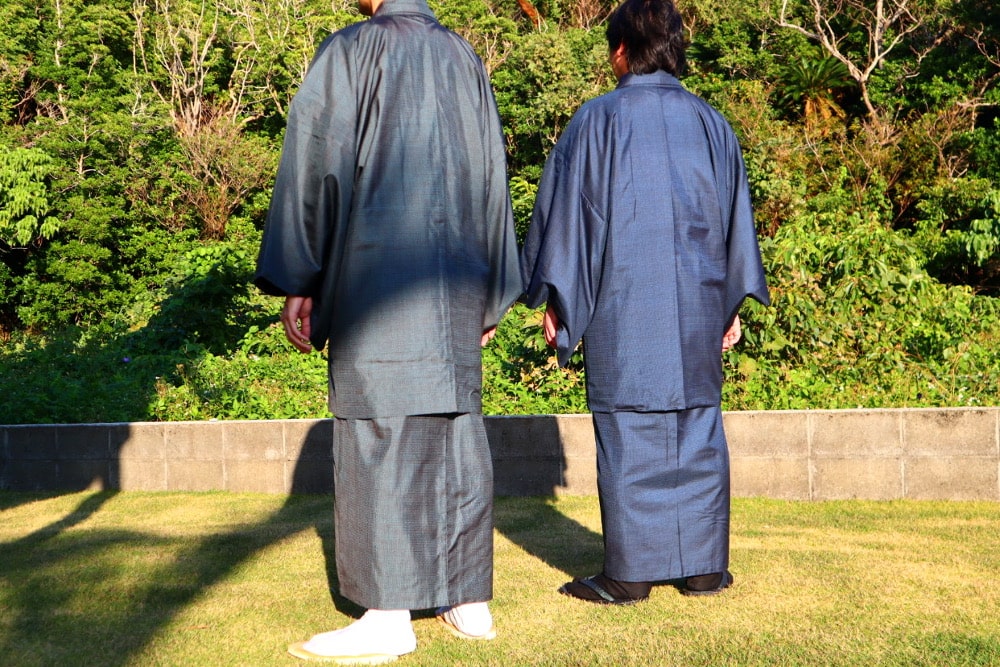 It has been used for a long time as a kimono, and is characterized by its yarn-dyeing process and famous for its ten-figure kasuri, which is a pattern with blurred outlines in some places.
The mud-dyeing method, which takes advantage of the Amami land, is also used, resulting in a very durable fabric with an elegant luster to its surface texture. Nowadays, handkerchiefs and neckties are made as well as kimonos and patterns unique to the modern age.
Brown sugar
Brown sugar is made by boiling down the juice of sugarcane. It is a concentrated source of natural nutrients that are high in minerals, vitamins, and calcium, making it health and beauty friendly.
It can be crushed and eaten as is or used as a seasoning in cooking. There is also Amami brown sugar shochu, an authentic shochu with a sweet aroma of brown sugar and a flavor derived from rice malt that expands, giving it a natural sweet taste.
Amami brown sugar shochu is characterized by its ability to activate thrombolytic enzymes, making the blood thinner than other shochu.
Items from Furusato Nozei in Amami City
Here are some of the most popular products at Furusato Nozei in Amami City.
Hareru Bakery Omakase Bread (donation amount: 10,000 yen)
The bread is randomly selected from more than 50 kinds of bread made with "Shirakami Kodama Yeast," a blessing from the mountains, "Toutoganashi" salt from the Yoan Coast, a blessing from the sea, and "domestic wheat" and "Amami Island Zarame," a blessing from the earth.
The 70-size box contains a variety of your choice, and the bread is sent frozen and made with local ingredients, so it can be enjoyed at any time.
2kg box of passion fruit from Amami, an island in the south (donation amount: 10,000 yen)
This passion fruit is grown in the great nature of sweetness, and is kept on the branches until fully ripe, resulting in a perfect balance of sour and sweet tastes.
Not only can you eat the whole seeds as they are chilled in the refrigerator, but you can also freeze them to make sorbet, jelly, or yogurt sauce, and we recommend eating them with Amami brown sugar shochu.
5 kg of Tankan (gift size), superior quality/includes peeler and information magazine (donation amount: 15,000 yen)
The Tankan, a famous winter fruit of Amami, is a tropical mikan with a lot of juice, made from a combination of ponkan and navel.
Among them, even the sugar content inside the pulp is measured by a light sensor, and those with a sugar content of 10.5 degrees or higher are selected and sent to us.
Frozen fresh mozuku seaweed from Amami (donation amount: 5000 yen)
Fresh mozuku seaweed produced in Kasari, Amami City, and sent raw so it can be used in a variety of dishes such as vinegared dishes and soup ingredients.
You can also eat thawed mozuku simply by rinsing it under running water, which gives it a crunchy texture.
3 Toritaku Karubi (donation amount: 8,000 yen)
Chicken seseri meat is marinated in a sauce seasoned with gochujang (red pepper paste) and other seasonings. The capacity is 3 bags of 200 g. You can easily enjoy the authentic taste by simply grilling it over low heat without oil.
Tsukiage (Satsuma-age) popular assortment set (donation amount: 7,000 yen)
Tsukiage is a fish paste product, and the set includes 5 pieces of Hiraten, 3 pieces of Yasai-ten, 2 pieces of Nira-ten, 10 sticks of Ten-ten, and 200g of Burdock-ten.
Although deep-fried, the surface frying process locks the nutrients inside, so the original nutrients of the food are not lost, making it enjoyable for men and women of all ages.
Summary
Furusato Nozei allows you to give back to your favorite community in the form of tax payments.
There are many attractive return gifts proposed from Amami, so if you are interested, please check them out.